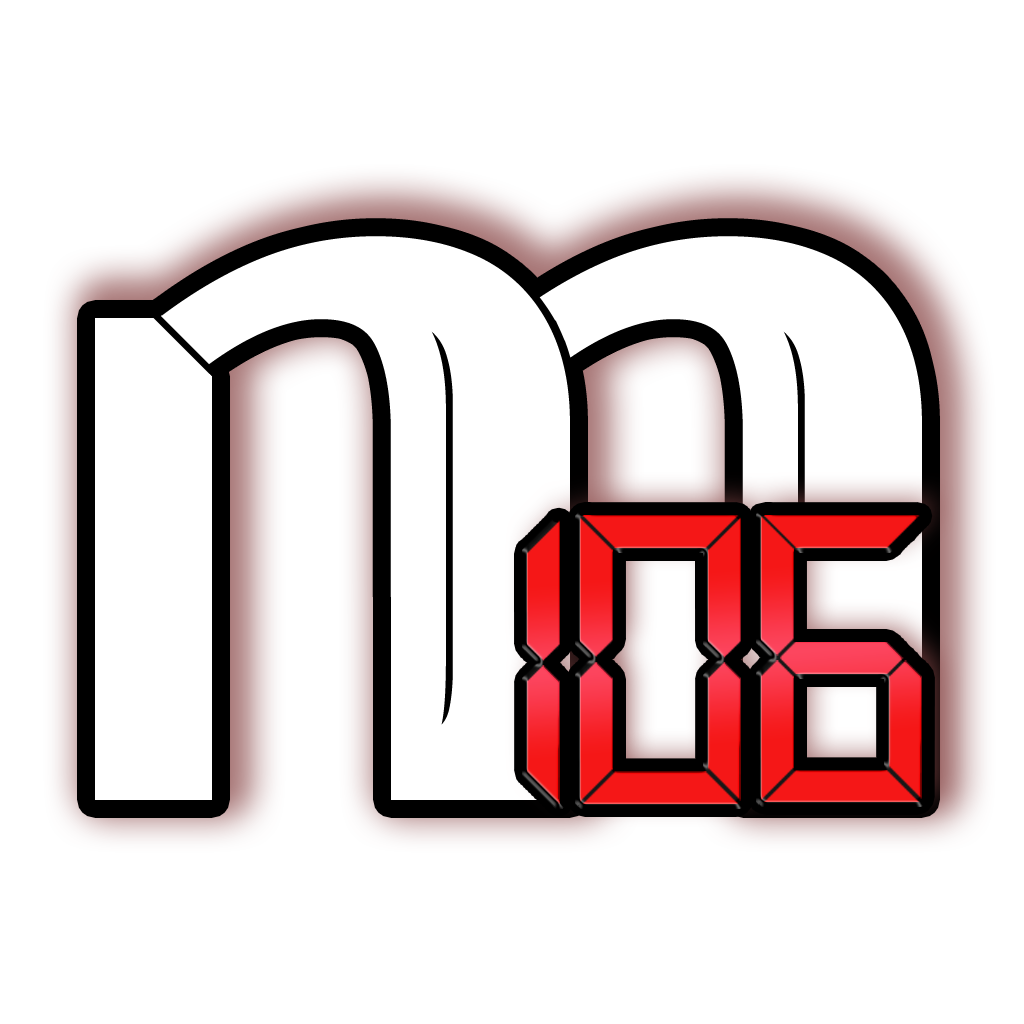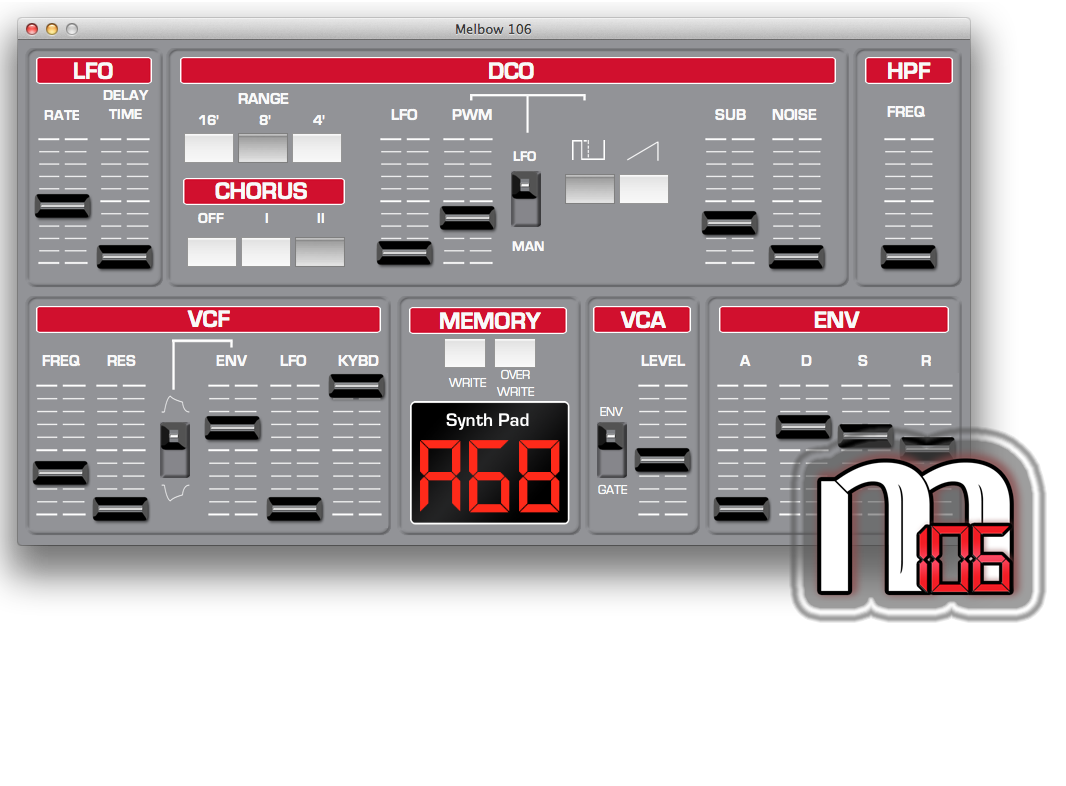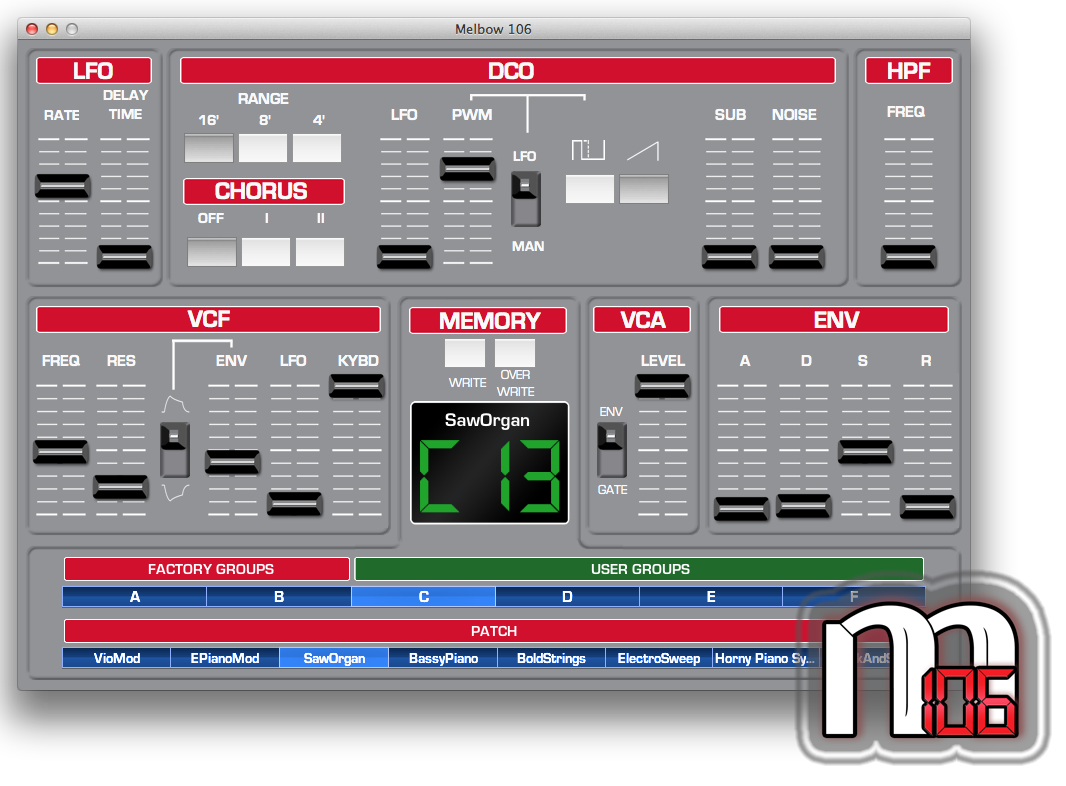 Melbow 106 is a MIDI editor for use with Roland Juno-106.
This program allows you to control the parameters of your Juno-106 remotely, and updates live as you make adjustments on the Juno.
This program is currently for OSX 10.6 and above only. It is written using Cocoa and Apple's Core MIDI frameworks, and so requires no installation setup and provides a native user experience.
The M106 includes a drop-down Patch Library, allowing you to load and save hundreds of patches, each with short descriptive name.
All the Factory patches found on the original Juno-106 are pre-loaded into Groups A & B, with each Group containing 64 Patches (divided into 8 Banks). Groups C – F are available for user Patches.
Click here to go to Downloads page.